Facial Recognition Technology
CERTIFY Snap, a face recognition technology
Control access to your facility with a thermal imaging face recognition technology for quick and easy access to your users.
Our Features
Explore your Access Control Device
By using your face as a biometric element to acquire access, SnapXT delivers all facial recognition security solutions. 
OUR PRODUCT
Introducing SnapXT
The revolutionary contactless face recognition technology that makes everyday access simple and secure. With SnapXT, control your employees' access and monitor their body temperature to exercise caution in the workplace.
Our Services
SnapXT, the Face Recognition Technology Solution for You
Other Services
Additional Services Offered by CERTIFY.me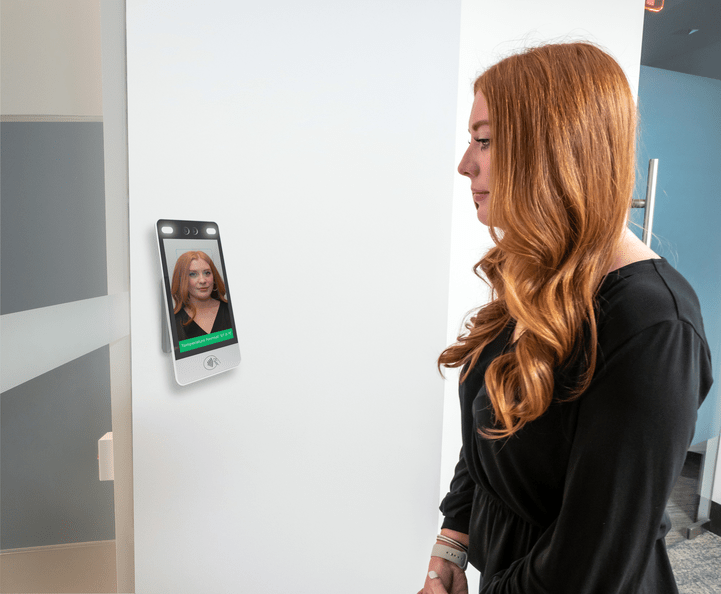 Benefits
Easier Access with Face Recognition Technology
Improve operational efficiency by eliminating the steps that slow down security process. The unique face recognition technology makes it easy to manage access control while also protecting sensitive data.
OUR DEVICES
Explore our access control devices
Blog
Read Our Latest Tips & Tricks
GAITHERSBURG, Md. and MILPITAS, Calif., Sept. 21, 2021 /PRNewswire/ CERTIFY...
FAQs
Do You Have Any Questions?
The concept of facial recognition refers to identifying or verifying a person's identity using their face. You can identify people in real time and in photos and videos using facial recognition systems.
The device first detects and analyzes the scanned face; after that, it converts the image into data and looks for a match for the scanned face at the device. All of this happens in a split second. 
Install a CERTIFY Snap, face reader at your entrance right away to safeguard your sensitive information if you need to secure a place where a lot of people come and go frequently. 
Install in locations where biometric security is an issue. Face scanners can be used in airports, border checkpoints, banks, educational institutions, casinos, corporate offices, and other public places. 
Start your free 15-day trial of CERTIFY Snap Facial Recognition Technology.