TIME & ATTENDANCE SOFTWARE
Time & Attendance software with CERTIFY Attend
Enable employees to clock in and out via touchless device, generate reports on time and provide real-time insights into payroll and productivity.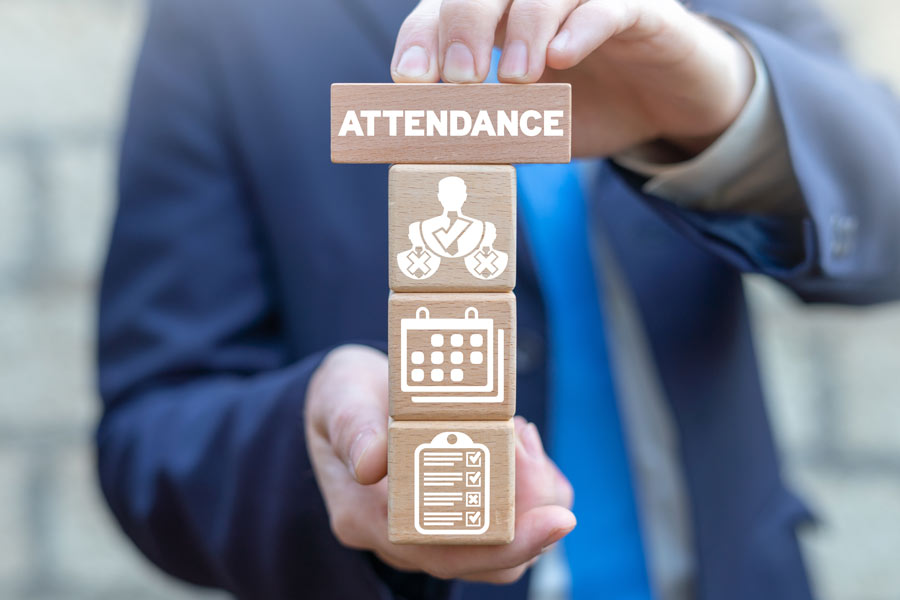 TIME AND ATTENDANCE MANAGEMENT
Traditional Attendance Management
Organizations often use manual methods to record and track employee attendance. They use punch cards, tedious timesheets, attendance registers, and time clocks. These manual methods of tracking attendance were often time-consuming and prone to errors. With CERTIFY Attend, experience an automated method of time and attendance solution, with touchless sign in for employees and easy-to-use interface for organization.
CERTIFY ATTEND
Modern, User-friendly Attendance Management
Automate time tracking, minimize human errors and ensure accurate payroll processing with CERTIFY Attend.
Avoid Buddy punching in your organization using our biometric authentication solution (SnapXT) using facial recognition, to verify the identity of the employee clocking in or out.
Streamline time and attendance process in your organizations with a large number of employees.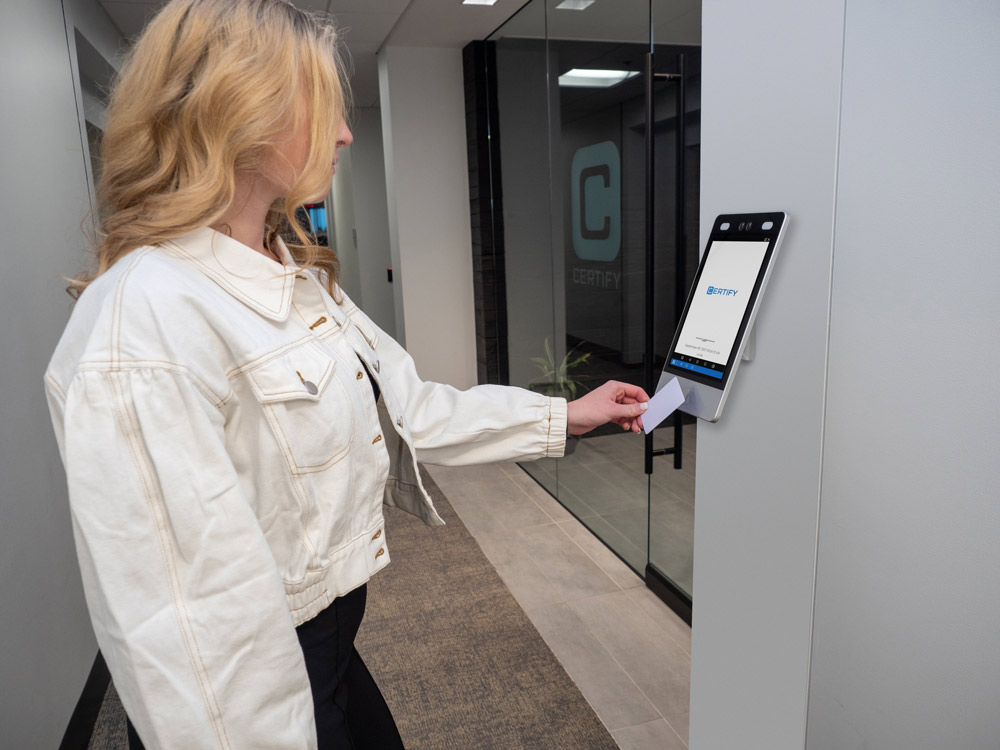 BENEFITS
For more efficient workforce management, CERTIFY Attend offers your organization a greater level of control and visibility into employee attendance and work hours.
Improved accuracy
Eliminate errors and discrepancies in the recording and tracking of employee attendance.
Enhanced compliance
Ensure you are complying with labor laws and regulations related to employee attendance and work hours.
Increased efficiency
Streamline employee attendance tracking. Save time and reduce the workload for HR and payroll staff.
Employee engagement
CERTIFY Attend Time and attendance software helps improve employee engagement and satisfaction.
Blog
Read Our Latest Tips & Tricks
GAITHERSBURG, Md. and MILPITAS, Calif., Sept. 21, 2021 /PRNewswire/ CERTIFY...
FAQs
Do You Have Any Questions?
CERTIFY Attend offers several ways for your employees to clock in and out. Which includes using a biometric scanner facial recognition system, QR codes using mobile device, fever detection system and RFID cards.
CERTIFY Attend has the ability and the technology to track and manage time off and absences. And the organization can easily produce instant payrolls for employees and prevent late payments.
Yes, CERTIFY Attend can be integrated with payroll systems, allowing for seamless and automated payroll processing based on employee attendance data.
Yes, CERTIFY Attend systems are highly customizable and can be tailored to meet the specific needs and requirements of an organization.
Get access to your 15 days free trial to CERTIFY Time and Attendance Software