CERTIFY Lobby, A visitor
Management System
Know who enters & exits your enterprise premises! Offer contactless Check-In, pre-registration and appointment booking through smartphones with CERTIFY Visitor Management System. CERTIFY Lobby, a visitor Management System
SIMPLIFIED PLATFORM
Visitor Management System
CERTIFY Lobby provides advanced desk assistance, capable of capturing and recording every visitor's check-in, and a unique portal that can handle large amounts of visitor data.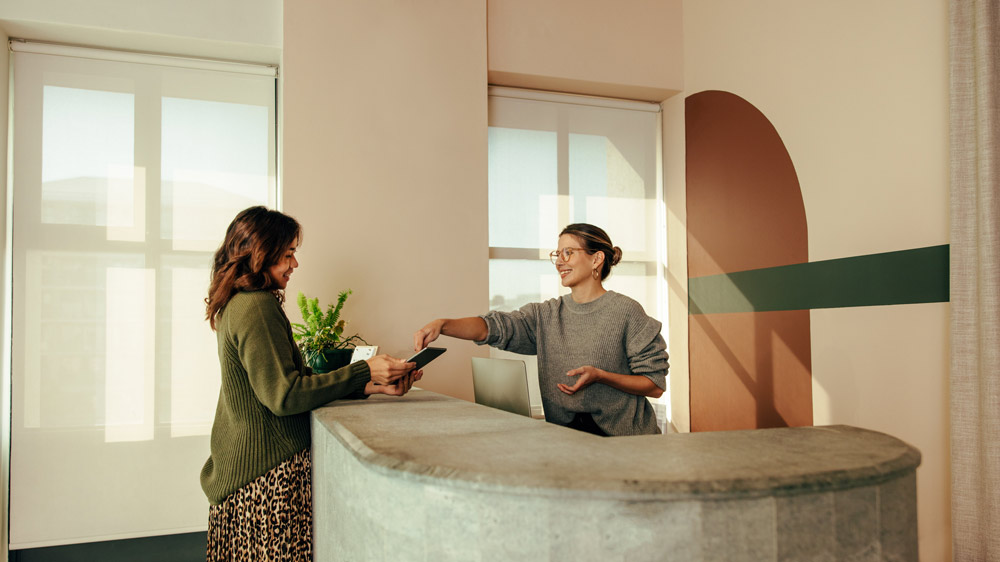 Specialized Services
Enhanced Features for Visitor Management
Touchless Registration
Touchless Registration via Mobile, Kiosk, Face scanner, RFID readers, and Thermal Imaging system.
01
Notifications and Alerts
Receive notifications via multiple channels and receive alerts, based on the priority of tasks.
02
Customized Workflow
One unified portal for managing visitors with customizable options for seamless operations.
03
Real-Time Reporting
Maintain a digitized records of your visitors' arrivals, departures, and time spent inside your office.
04
Integrations
Integrate with CERTIFY.me and make it easier for visitors to access the information and tools they need.
05
Go Paperless
Use paperless registration management instead of manual paper logs for visitor onboarding and registration.
06
Visitor Management Software
CERTIFY Lobby – One solution for Visitor Management
CERTIFY Lobby streamlines the visitor check-in process, making it more efficient and convenient for both visitors and staff. We offer features like scheduling appointments, registration through CERTIFY Snap, Kiosk, and generating reports on visitor activity. The main goal of CERTIFY Lobby is to improve security and safety by enabling organizations to monitor and control access to their premises.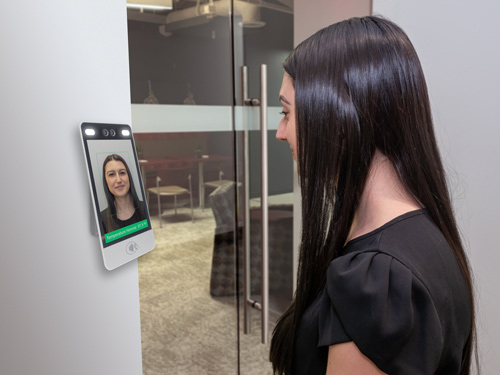 MODERN VISITOR MANAGEMENT SOLUTIONS
CERTIFY Lobby Featured Services
Visitor Self Sign-in
Allow your visitors to self-check in with customized questions prompted for each type of visitor.
Pre-Registration
Send the visit link with a secure authentication check-in method for pre-registering your visitor.
Facial Recognition System
Allow visitors to check-in using a biometric - multi-factor authentication system using a face recognition device.
Instant Access
Make each entry easy and instant for visitors with a fully personalized check-in process.
Simplified Visitor Access
Get visitors' scan their face, ID and QR codes and accept any terms and policies shared by you.
Digitized Visitor Log
Keep all your visitors, customers, and employee logs digitized and secure-Don't use a pen anymore.
Benefits
Featured Benefits of using CERTIFY Lobby
CERTIFY Lobby is an all-in-one platform for managing visitors, offering seamless help desks solutions, and providing digital receptions experience. 
Immense Growth
Make a first good impression, attract new businesses, and enhance companies' growth- all with CERTIFY Lobby
Improved Security
Ensure your reception software is equipped with powerful tools that can enhance your enterprise security system.
Easy to use
You don't have to be professional. CERTIFY Lobby is designed for your staff members to learn and use right away.
Analytics & Reports
Smart solution to keep track of who enters and exits the office, along with the employees' temperatures.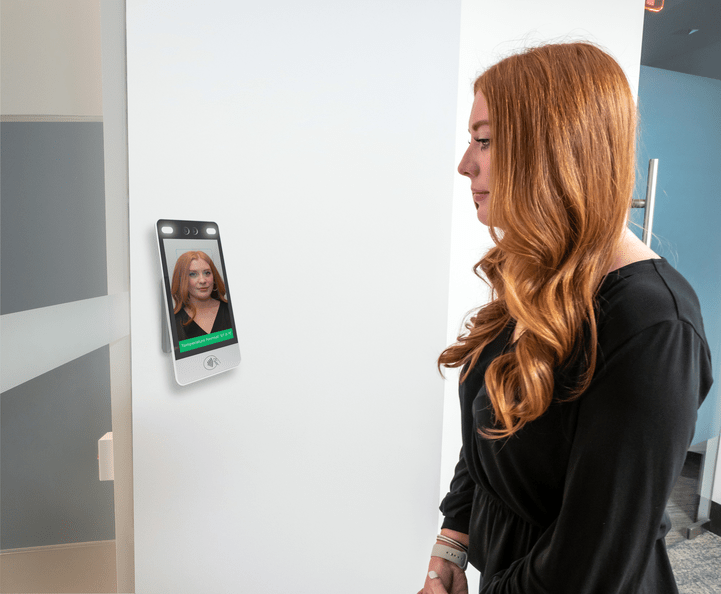 FACIAL RECOGNITION SYSTEM
CERTIFY Snap
CERTIFY Snap provides access control and policy enforcement for your front desk, a thermal imaging camera for your security team, and much more. We offer a variety of solutions that can be used in a wide array of industries, including manufacturing, healthcare, retail, transportation and institutions, and many more. 
Other Services
Additional Services Offered by CERTIFY.me
Blog
Read Our Latest Tips & Tricks
GAITHERSBURG, Md. and MILPITAS, Calif., Sept. 21, 2021 /PRNewswire/ CERTIFY...
FAQs
Do You Have Any Questions?
A visitor management system allows the organization to create a first good impression on visitors. And it helps to enhance workspace security and gain control of who enters and exits your office premises. 
Get started now with CERTIFY Lobby with a few simple steps. Become a member today and get it configured in your system as quickly as possible. Sign up here to get it done. 
In every industry, from the smallest company to the largest organization, visitor management can be implemented. Industries like healthcare, government facilities, and financial sectors can implement visitor management to improve the quality of their day-to-day work life.
Onboard new visitors to your organization more efficiently with CERTIFY Lobby contactless registration system. The CERTIFY Snap system provides a facial recognition system that eliminates the need for visitors to touch or manually enter any information.
Start your free 15-day trial of CERTIFY Lobby Visitor Management System.