Access Control Solution
Introducing CERTIFY Access Control,
the Revolutionary solution for secure access - physical access control, identify management and contactless authentication systems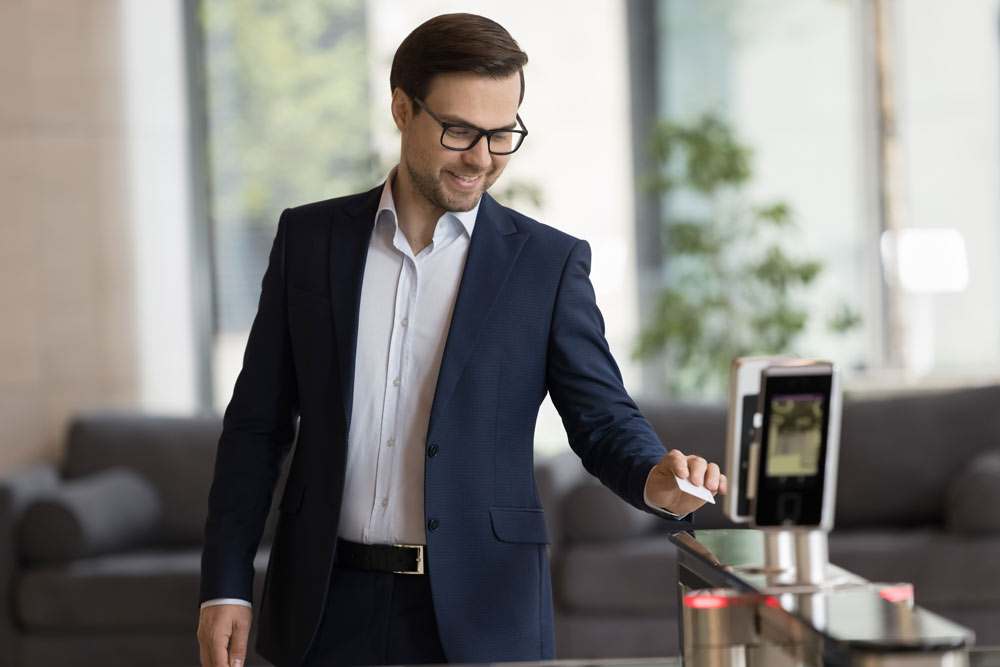 SECURE ACCESS CONTROL SYSTEM
Choose the right security system for your needs
Workplaces are adopting a new set of working guidelines for today's work environment, the burden of following these guidelines grows. As a result, standard documentation and manual paperwork is required for entry into your office.
Alas! Now avoid manual paperwork and optimize hands-free contactless access to your office with CERTIFY Access Control Systems.
FACE SCANNER
Access control through Facial Recognition System
With cutting-edge facial recognition technology CERTIFY SnapXT scans the facial features and compares them with the images stored in the database. With 99.9% accuracy for detecting faces, thus winning the trust of your visitors and maintaining your organization's reputation
Benefits from using CERTIFY SnapXT Facial Recognition System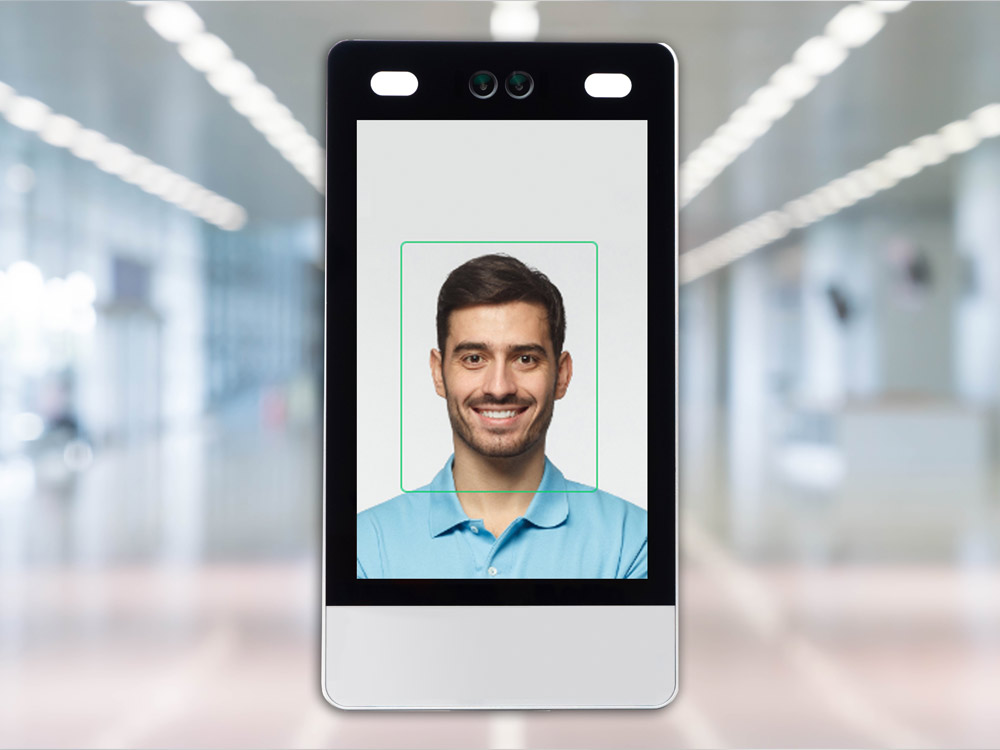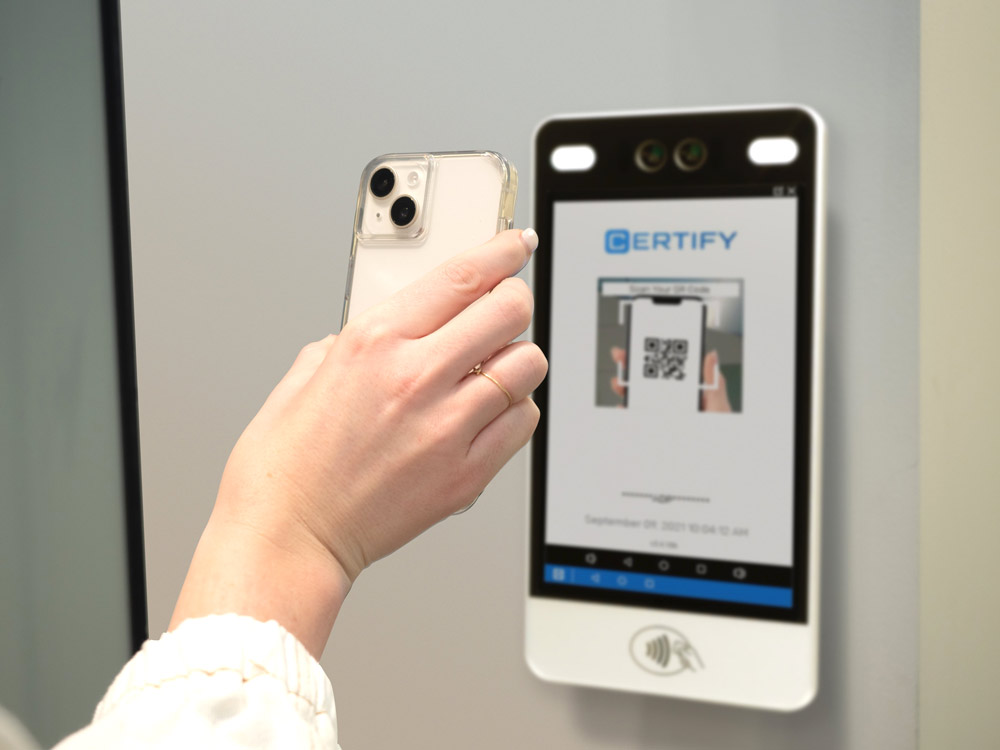 QR CODE READER
QR Code access control
CERTIFY SnapXT offers yet another way of gaining access to your office - QR codes are an easy way to digitize access control with just the swipe of a smartphone. From receiving a secure QR code link to your email or phone number to making contactless attendance registering, CERTIFY QR code access control delivers organization a smooth authentication experience.  
See how organizations use CERTIFY QR codes for access control.
THERMAL READER
Drive an infection-free workspace with the thermal detection system
CERTIFY SnapXT device has a thermal sensor that detects the body temperature of the user who enters your facility and transmits the data wirelessly to the server. The data then will be analyzed, and it denies access to the user if their temperature exceeds the set parameter. This procedure ensures the continuation of your business while protecting your facilities from users with high temperatures. 
Perks of using Thermal detection at your reception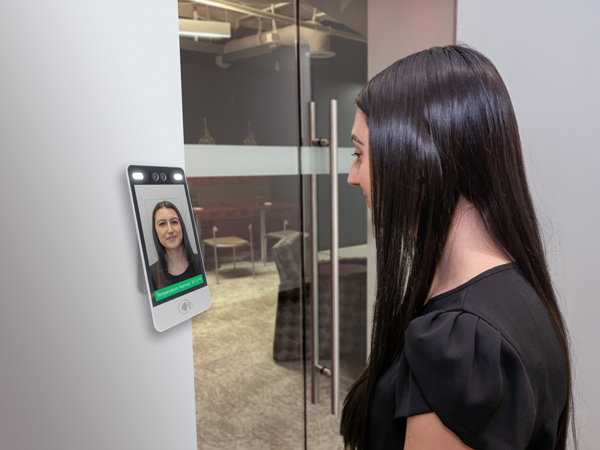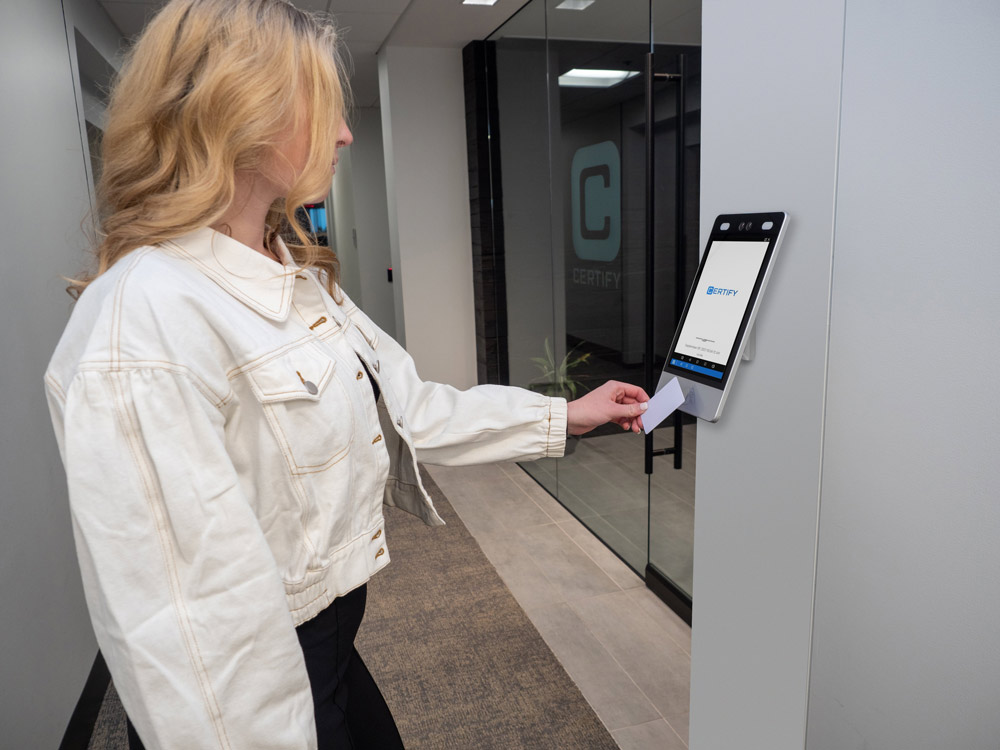 RFID CARD READER
Safe access with RFID card
Allow access to only RFID-enabled individuals in your facility. Protect your business assets from unwanted users and run your company smoothly without any hassles. Implementing access control is a must for organizations that have employees working in access-controlled environments. CERTIFY.me offers a simplified access control system to automate the information security processes of your organization.
Benefits of providing access to your company with RFID cards
Blog
Read Our Latest Tips & Tricks
GAITHERSBURG, Md. and MILPITAS, Calif., Sept. 21, 2021 /PRNewswire/ CERTIFY...
FAQs
Do You Have Any Questions?
With CERTIFY access control system, permit only authorized personnel to enter the building or system. It identifies and verifies the identity of a person who enters your building. CERTIFY Access can also be used to record check-in and check-out time, attendance, place, and person. 
CERTIFY offers numerous access control modules, which include a biometric facial recognition system, Thermal detection, RFID cards, and QR code options.  
The main purpose of CERTIFY access control is to maintain security measures for your organization. An organization's access control system is primarily used to enhance security by allowing or restricting user access to its facilities. Access control is also used to reduce cyber-security risks and take countermeasures if required. 
Yes, CERTIFY Access Control offers a multi-factor authentication module, by which users can gain access to doors using two or more authentication systems.  
Start your free 15-day trial of CERTIFY Access Control.