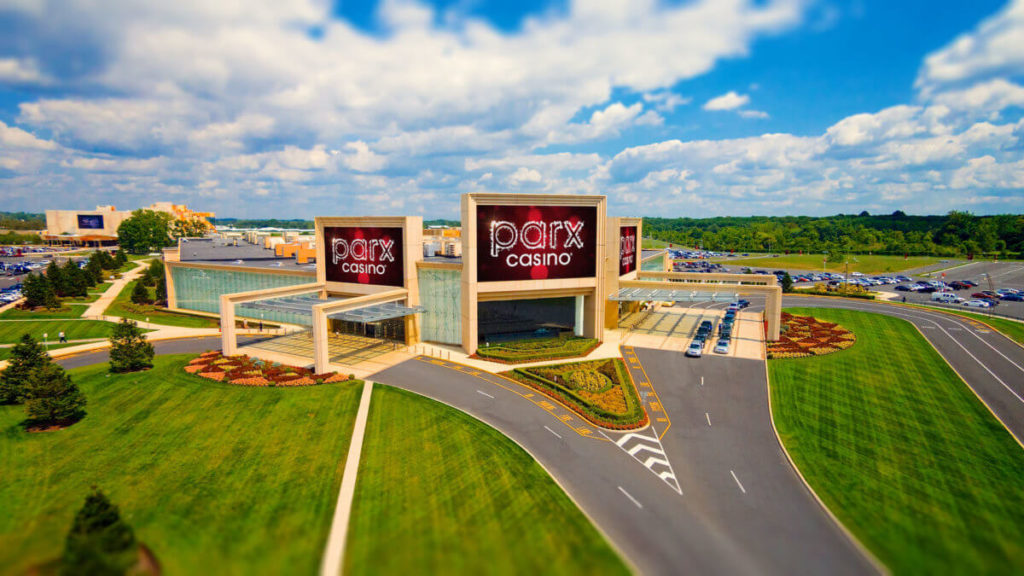 July 3, 2020

shiva reddy

0
Although Philly isn't quite there yet, for many surrounding areas, Green Phase is in full swing and that means that casinos have decided to open their doors and start back up with services for everyone to enjoy. The City of Brotherly Love itself might not have any casinos open at this time, but Philadelphians itching to get their chips fix in can head just a short drive outside of the city to do just that. 
Parx Casino in Bucks County recently opened to the public at the end of June, and have been working in accordance with directives from the Centers for Disease Control, the Pennsylvania Department of Health, and the Pennsylvania Gaming Control Board to make sure that re-opening can be fun, safe and healthy for everyone.
Guests who arrive at Parx can rest easy knowing that regulations have been put into place to help promote social distancing and contactless exchanges. Valet parking will still be available, entry to the casino will be limited to specifically marked doors and when entering, doors will be opened or propped open by Parx employees. Security officers will also screen guests upon arrival (the process involves a few questions and taking of temperatures) and ask them to use hand sanitizer, and guests without masks will also be given one before entering—although it is recommended to still come with your own. As of now, poker rooms will remain closed, but slot machines, table games, restaurant tables and other physical layouts have been arranged to promote distancing. Parx is also taking all necessary steps to clean and sanitize surfaces, and the establishment has increased the frequency of air filter replacements and HVAC system cleaning and maximize fresh air exchange.
According to a release, the owners and operators of Parx Casino are focused on the well-being of all team members and guests and are working to create an environment with superior standards of cleanliness and social distancing practices. So additionally on top of other safety measures, employees will be following specific protocols, slot machines and table games will be reconfigured with limited seating and with additional safety measures being put in place, and select dining and bar options will be available with limited hours during this first phase of reopening.
Valley Forge Casino Resort in Montgomery County has also recently opened to the public, and safety has been at the forefront of the casino's agenda. 
"As we prepare to reopen Valley Forge, we are committed to protecting the health and safety of our guests, team members and the community through 'Boyd Clean,' a set of comprehensive health and safety protocols that fully meet the highest standards set forth by local, state and federal health officials," said David Zerfing, Vice President and General Manager at Valley Forge Casino Resort in a statement. "We look forward to welcoming back our community and providing our guests with a safe and enjoyable entertainment experience."
Gaming has resumed at Valley Forge, as have a limited number of amenities on the property. According to the release, the property will temporarily operate under capacity restrictions in compliance with state directives. Some of those directives include the 'Boyd Clean' model, which features mandatory face coverings and temperature checks for all team members; social distancing requirements and capacity restrictions across all customer and team member areas, including casino floors and restaurants; enhanced cleaning and sanitation of all high-touch surfaces, including door handles, gaming machines, table games, handrails and elevator buttons; increased placement of hand sanitizer dispensers throughout the property; and required training for all team members on safety protocols.
The Atlantic City area has also made the move to opening casinos. Although New Jersey's regulations are a bit different than Pennsylvania's, casinos like Resorts and Hard Rock have decided to open their doors to visitors and have taken steps to make sure that by doing so, everyone can remain safe. 
Hard Rock Casino in Atlantic City has taken many measures so far to ensure the safety of guests and employees when re-opening. The popular gaming spot has taken on what they call the Safe + Sound Reopening Plan & Protocols to officially open their doors in the most secure way they can. Under the Safe + Sound Reopening Plan will be the Safe + Sound Clean Team who, according to the release, will focus on cleaning and disinfecting surfaces throughout the complex with a special emphasis on high-touch surfaces and common areas. This specific team will be clearly visible with a lime green "Clean Team" uniform on. Other new protocols include thermal imaging provided by UNITY and CERTIFY's SnapXT, which will monitor the number of guests entering the property and take the temperature of all guests and team members. More protocols include wearing of masks, hand sanitizing stations and social distancing being enforced around the property. 
Entertainment wise, gaming will be in full swing. However, the floor will be limited to 25% occupancy and other regulations will be put into place by employees. On the food and beverage side, outdoor dining will be available at Hard Rock Beach Bar, Hard Rock Cafe, and the Sugar Factory, while take-out options (to be consumed off the property) will be available from Hard Rock Cafe, YOUYU Noodle Bar, Sugar Factory, Chop & Toss Salad Company, The Green Bar, Burger & Hops, Asian Fusion, Pizata and Alexia's Patisserie. Also, as of this past Monday, Hard Rock Atlantic City's brand-new restaurant Fish & Co. and the Balcony Bar will be available exclusively to hotel guests. Speaking of hotel guests, those looking to stop in are in luck, resort fees will be waived for all guests and The Rock Spa & Salon will be open by appointment only. The pool and gym, however, will remain closed. 
Resorts Casino and Hotel in Atlantic City has also implemented their own state-of-the-art approach with the art Focused Multivector Ultraviolet (FMUV) light technology from PURPLESUN. According to a release, PurpleSun's novel light-based technology platform, FMUV Shadowless Delivery, is unlike any other ultraviolet solution and was a primary line of defense for some of the country's top healthcare institutions such as Hackensack Meridian Health and Northwell Health during the COVID-19 crisis and in re-opening. The program provides data-driven and sustainable solutions to automate the process for disinfection of rooms and equipment. The PurpleSun products offer best-in-class efficacy, speed and workflow, treating contaminated areas and equipment for the purposes of disinfection in just 100 seconds with 99.9% efficacy.
"With a combination of our deep industry knowledge and being on the front lines of the COVID-19 crisis, PurpleSun is equipped to offer greater insight for sustainable environmental health and safety strategies that will benefit our customers in the long term," said Luis F. Romo, chief executive officer and founder of PurpleSun in a statement. "Partnering with RESORTS will demonstrate our ability to serve the gaming and hospitality industry to support the health and safety of its guests unlike any resort has seen before.