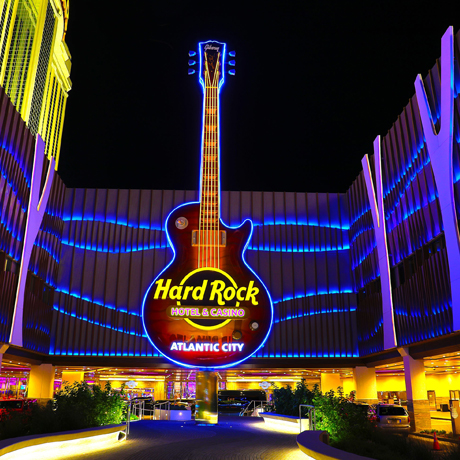 July 15, 2020

shiva reddy

0
Hard Rock Hotel & Casino Atlantic City did not want to take a gamble when it came to the health & safety of their employees & guests
CERTIFY is now the leading provider for Fever Detection & Thermal Scanning Solution in the marketplace. With thousands of devices already sold, our patented combination of thermal scanning technology, localized applications, advanced analytics, HiTrust Compliant cloud-based platform and 24×7 support it is the ultimate solution that will help your organization return from this pandemic and help reduce the anxiety of customers and staff throughout your workspace. We had the chance to talk with Joe Lupo, President of the Hard Rock Hotel & Casino Atlantic City, to see how our SnapXT Thermal Scanning devices are being used across their property.
With over 3,500 team members and thousands of visitors that come in and out of the Hard Rock Hotel & Casino in Atlantic heard about the SnapXT they immediately knew that these enhanced measures would be ideal for taking a more responsible and proactive approach to increasing their safety upon reopening.
Hard Rock recently launched a new "Safe + Sound" program, which integrates the SnapXT upon entry. "When we heard about the technology that Certify had and thought it was the perfect fit, having thermal technology as an enhancement to the safe + sound program," Joe Lupo told us. The thermal imaging provided by SnapXT will take the temperature of all guests and team members. "When entering the property all team members and guests will be greeted by security, walk up to the Certify SnapXT technology. It will take one second as they look into the camera and they will read whether they meet the CDC guidelines to then enter the property."
All points of entry will also be limited to allow the Security Team to conduct temperature screenings with ease. Those who are displaying a temperature of 100.4°F or greater will be escorted to a designated area for a secondary temporal temperature screening, once conducted, if they still display a temperature of 100.4°F or greater, they will not be authorized entry to the property. The Hard Rock Atlantic City Security Team will be specially trained and responsible for all temperature checks, monitoring entrances/exits, reminding guests and team members of social distancing requirements, managing line queueing, and distributing PPE as well as ensuring that everyone is following the required PPE protocols. We asked Joe Lupo about Hard Rock's commitment to safety and how SnapXT will be part and he explained to us that "Hard Rock Atlantic City's commitment to our guests and team members' safety is paramount. We truly feel this new technology will ensure that they are able to stay, play, and work safely at our resort – destination."
With SnapXT, President of the Hard Rock Hotel & Casino Atlantic City, Joe Lupo is confident that their property will be the safest and most responsible property in Atlantic City with the Certify technology.
More About The SnapXT
businesses struggle to create a safe, comfortable return for employees, customers, and vendors, thermal management has become an integral tool in providing immediate, visual, contactless scanning. Certify, a demonstrated healthcare technology provider since 2012, pioneered touchless registration and face-based check-in, two hallmarks of its latest innovation. The company recently announced a strategic addition to its product line, SnapXT, a fully integrated Thermal Management Platform, that is quickly finding its way into major hospitality and retail chains, hopeful crowded sports arenas, medical facilities, and more.
SnapXT's thermal scanner reads body temperatures within 6 feet in less than one second and customizes SMS alerts and a variety of reporting for high temperature notifications. The dual facial recognition cameras (IR & RGB) incorporate a state-of-the-art NIST-compliant facial recognition algorithm and NFC, RFID, and QR Code reading technology. Completely customizable and configurable, the platform can be managed on the device or in the Certify.me cloud, including true mobile device management. Among its many competitive advantages, SnapXT is HiTrust, ISO27001, HIPPA compliant and Microsoft Azure hosted.
Certify has been an internationally recognized leader in customer engagement and biometric and touchless healthcare technology solutions since 2012. The company has customized and patented a variety of solutions for some of the nation's largest hospital systems. Staffing more than 100 programmers worldwide, Certify has more than 30,000 deployments and tens of millions of end users and patients on its signature platform. More information on its latest innovations in Thermal Management Solutions at certify.me and healthcare-specific patient engagement solutions at certifyhealth.com.
Increase Workspace Safety
Decrease Staff Anxiety
A Pathway to Open Your Business
Fast & Accurate